In January 2019, we were approached by Industrial Roofing Services (NE) Ltd. Based in Newcastle Upon Tyne, they provide a ride range of roofing services to industrial and commercial businesses. The company was looking to elevate their brand to the next level. They already had a website in place but it wasn't meeting their goals at present. To fix this, the company wanted a new website which was designed to offer their services to a wider audience and, over time, to host an online eCommerce platform too. To suit the growth of the business, they also wanted this done in different phases.
SEO in Brief
To begin with, we analysed the SEO ranking of the client's company. In Jan 2019, they ranked for 20 keyword phrases on their old website. They also only ranked for 1 keyword where their site appeared on the first page. This can be seen in the screenshot below: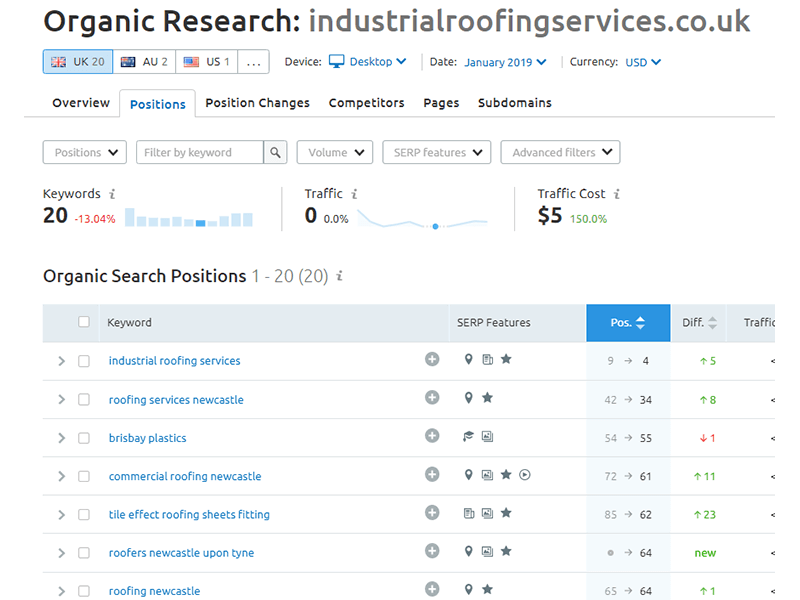 As of June 2020, the company now ranks for 590 words. 63 of these are on the first page of Google.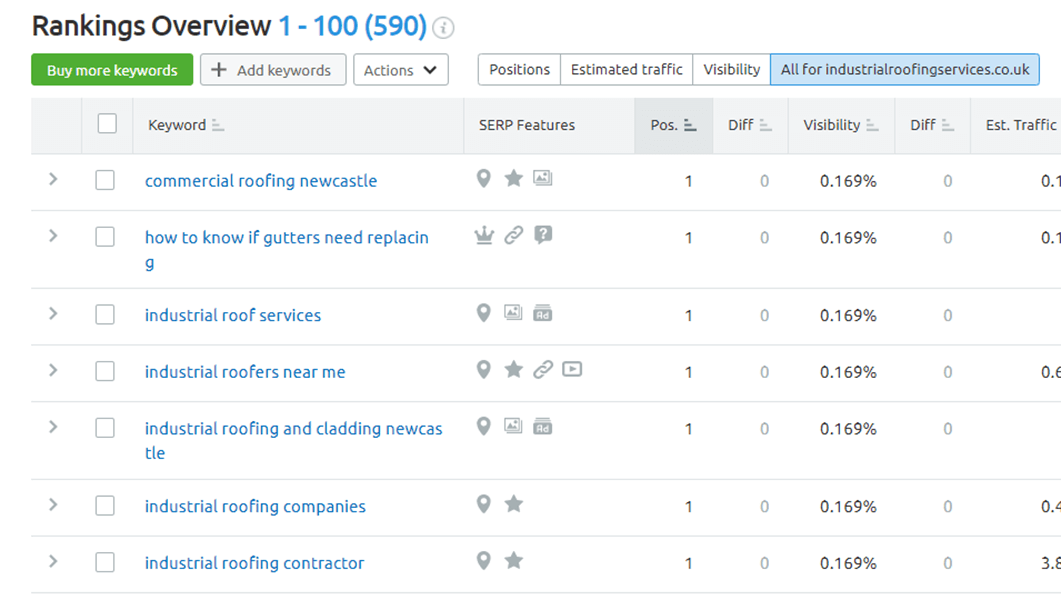 Over the time of this project, we have also seen an 89% increase in traffic to the website, when comparing two different dates ranges.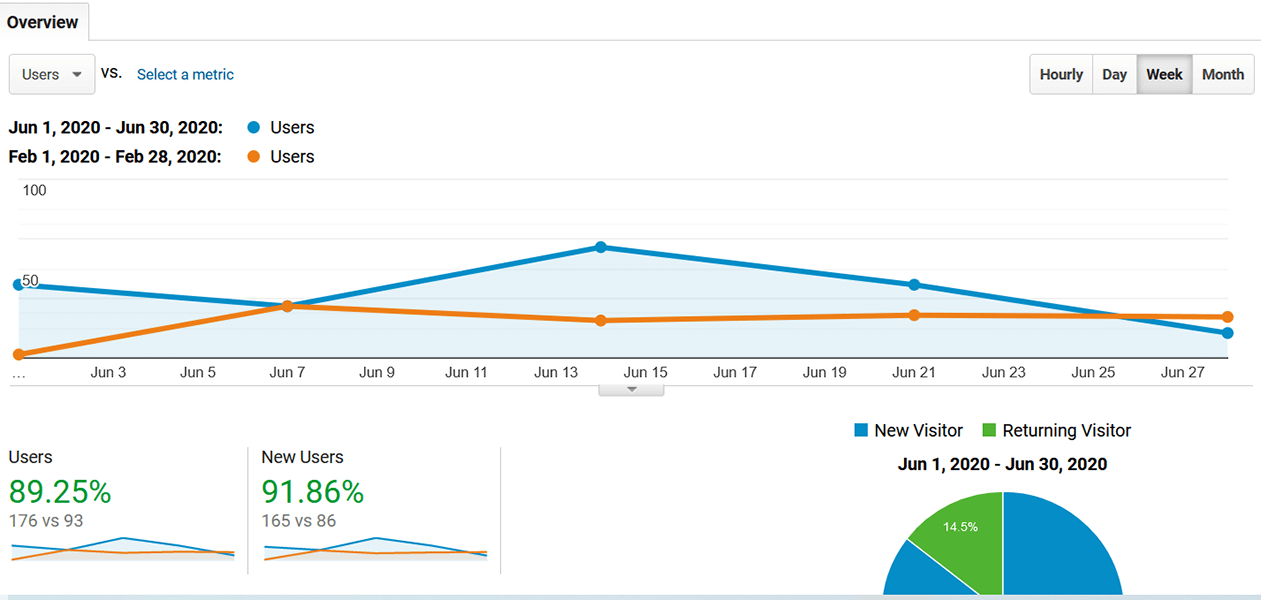 Project Steps
To achieve the results above, we followed a 5-step process. By doing so, we were able to accurately keep track of progress, analysing our activity and ensuring the company saw an improvement in their online activity. The steps we followed are:
Step 1: Benchmark the old website
Our initial starting point, and one of the most important steps, was to benchmark the old website. This gave us a starting point with which to compare the new website (when built) and it's activity. To do this, we collected information such as rankings, traffic and pages indexed. This was all then analysed by our team to determine the current success of the website.
Step 2: Create a marketing plan and web design proposal
Next, we needed to establish the activity and strategy for achieving an increase in traffic for the company. To do this, we worked closely with JDP Digital – a web design and development agency based in the village of Street, Somerset. Providing fresh and creative digital services, they offered the ideal support to help us get this project off the ground.
JDP Digital worked alongside us to provide Industrial Roofing Services (NE) Ltd with a proposal for the new website. The team here at KAP SEO Services then developed an appropriate marketing plan that would run in partnership with this for the best results.
Step 3: Building the website
We then began the process of building a brand new website for Industrial Roofing Services (NE) Ltd. To do this, we first used dummy content on each page so that we could get a feel for the look. This also gave our client a better visual representation of how the website may look once completed. The entire design and architecture were completely new, with extra pages included providing other services to the client's potential customers.
Step 4: Content Creation & Metadata
The next step was to work on the content creation for the website. We provided a web briefing document to the client so that we could get a clear understanding of the business and their desired tone-of-voice. With this, we were able to do in-depth keyword research to identify the terms that they wished to rank for. And, once this had been approved, we then created content for each page.
Step 5: Putting the website live
Once the website has been finalised and signed off, we were able to put it live and set up the tracking. We pinpointed the metrics that were important for us (organic traffic and SEO ranking) and put into place measures that ensured these could be used to determine the website's success.
Alongside this, we have implemented a marketing activity to improve SEO and the client's online visibility. This, in turn, increases the chance of gaining more traffic, improves rankings and boosts leads.
Overall, the evidence above shows the success of our activity. Industrial Roofing Services (NE) Ltd continue to see improvements in their online traffic.
'Very pleased with the work & effort Kered has put into promoting my business. Nothing is too much trouble & his aim is to understand mine & my business needs' – Industrial Roofing Services (NE) Ltd
If you would like more information about how we can help your business become more visible online, please get in contact with the team here today.